Tis the season of gifting and here's our Ultimate CzipMas Gift Guide to the rescue if you're still stumped on what to get for your friends and family!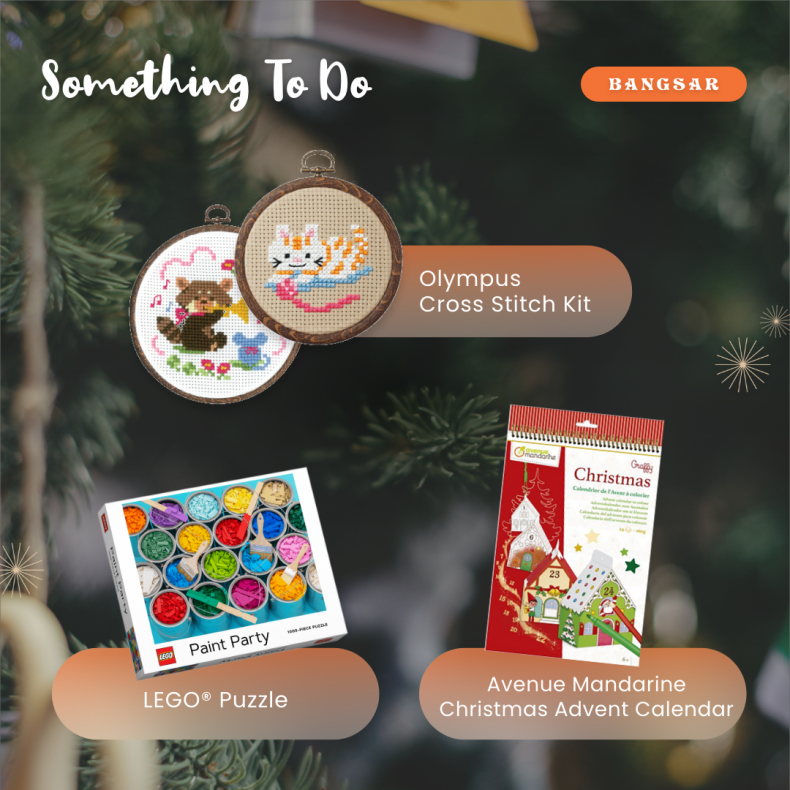 Give the gift of something for your loved ones to do with:
A cross stitch kit – perfect for winding down , complete with a pretty frame to display your work when you finish it!
Keep them busy for a while with a 1000 piece Lego puzzle. This delightful 1000-piece puzzle will challenge their skills as it showcases the creative spirit integral to the LEGO brand.
Let them create their very own advent calendar with Avenue Mandarine's Christmas Advent Calendar colouring book! Once made, they can be displayed or hung on the Christmas tree, and filled with gifts or candies!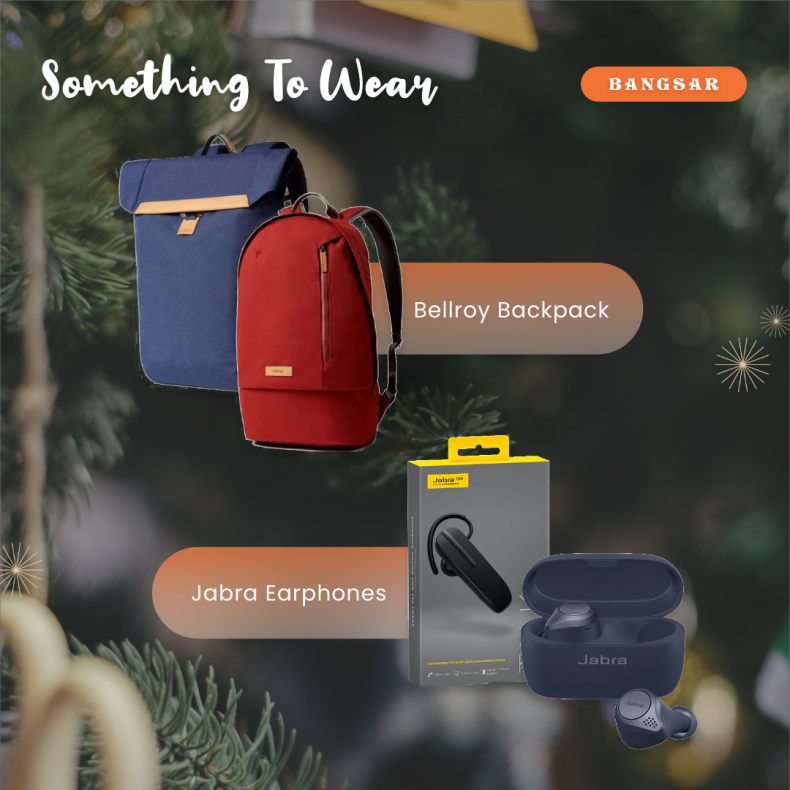 Give the gift of something for your loved ones to "wear":
We're finally able to head back to the office to work so a Bellroy backpack is a super practical gift for storing electronics, work documents, and stationeries. Bellroy's backpacks are known for their comfortable shoulder straps and back padding system for all-day carry comfort.
A new addition to CzipLee, gift the audiophile in your life with a pair of Jabra earphones. With something for every type of music lover, Jabra is brilliantly engineered to breathe new life into your music with great sound wherever you go.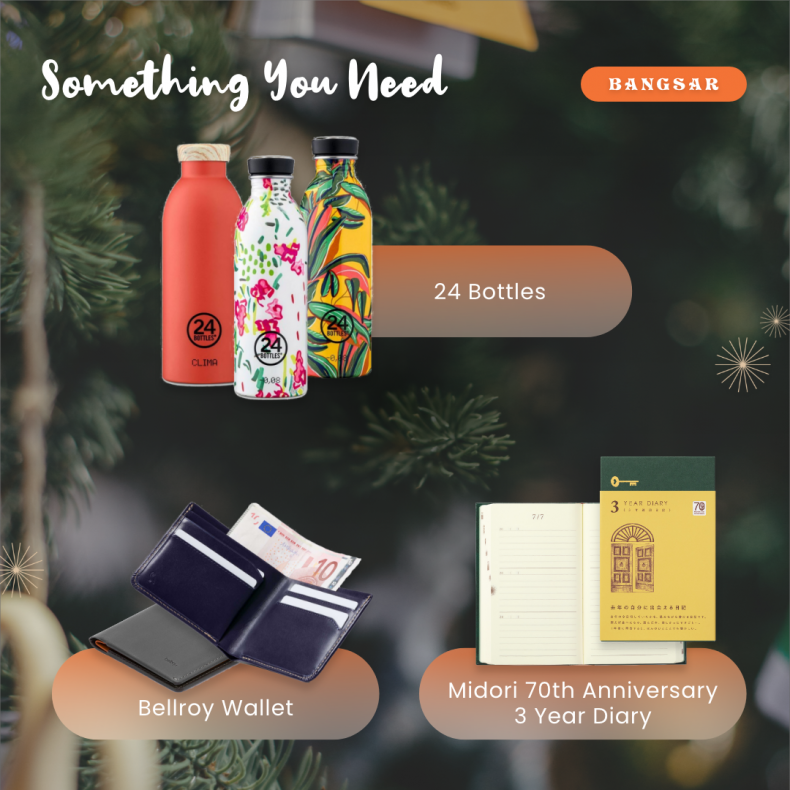 Give the gift of something that your loved ones need:
Make sure they stay hydrated when they are out and about with 24 Bottles. The Clima range keeps drinks cold for 24 hours and hot for 12 – now that's impressive!
Start their year with a brand new wallet and there's nothing better than a Bellroy wallet. Thoughtfully designed to minimize bulk in your bag or pocket, they are also made with premium, environmentally certified leather.
The limited edition version of Midori's popular 3-year diary is sure to please. The 70th Anniversary edition is made with premium recycled leather and gold-foil stamping, and the 3 year diary is a whimsical method of journaling that lets you look back on last year's today and enjoy the pleasure of reading and writing all at once.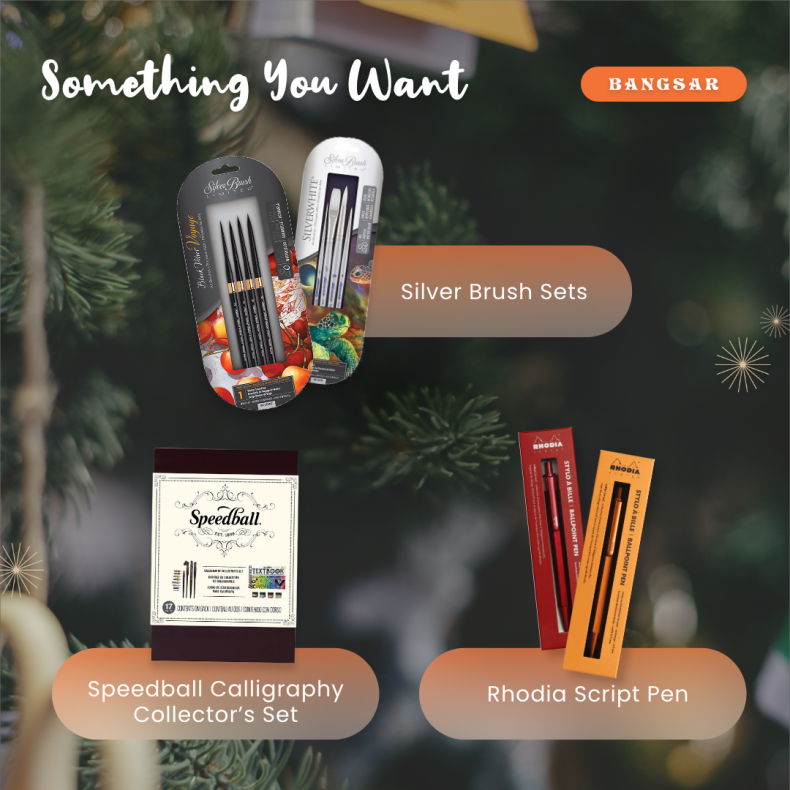 Give the gift of something that your loved ones want:
Treat your loved one to a set of new Silver Brushes for their next art piece. Choose from a selection of premium quality starter kits to fine art brushes that are sure to inspire their next great artwork!
The Speedball Calligraphy Collector's Set is an ideal addition to any lettering artist's collection. Includes an array of nibs, holders, inks, and all housed in a premium wooden box.
There's no such thing as too many pens, so add another one to your loved ones' collection with the Rhodia Script pen. Featuring a simple but subtle brushed aluminum design, it'll look good on any desk!
And here's the best part.. if you missed out on our 12 Deals of CzipMas sale, you get another shot at getting these gifts (and more) at discounts from 20% onwards! For one day only, ALL 12 deals will be on sale again on 19th December, so don't you miss out again!
Still stumped? Check out our Gift Guide: Books Edition for more pointers!