Tis the season of gifting and here's our Ultimate CzipMas Gift Guide (CzipReads edition) to the rescue if you have a bibliophile in your life and have no idea what book would suit them best.
Here are our picks, in collaboration with the wonderful folks from LitBooks.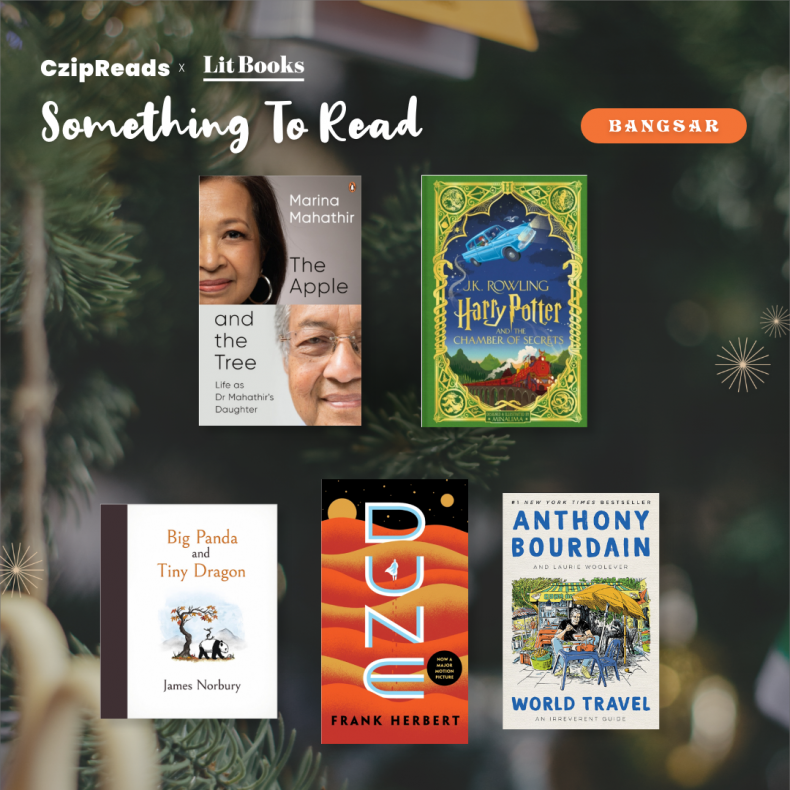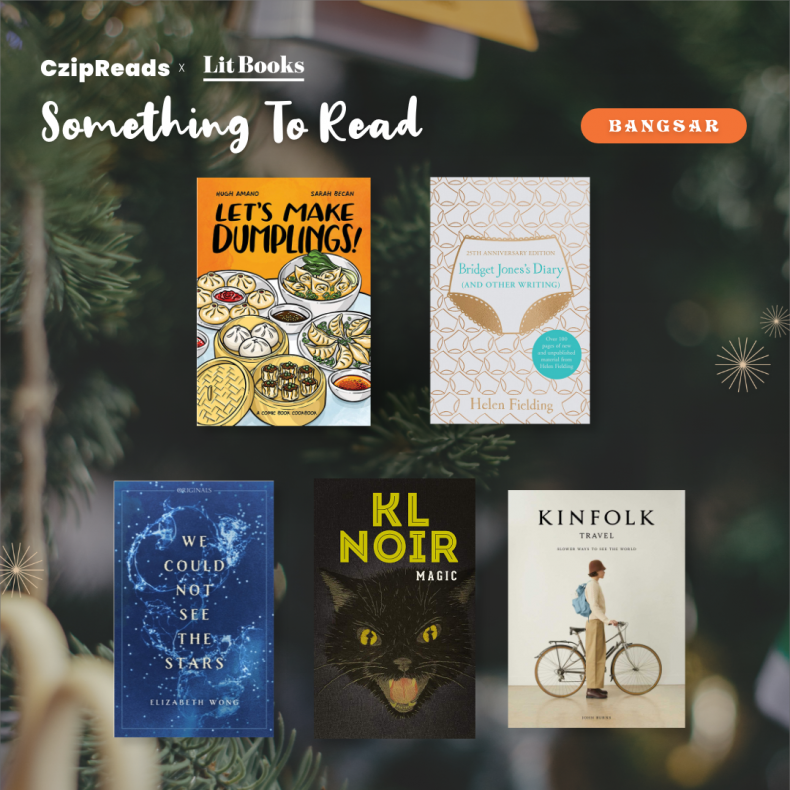 Let's Make Dumplings!:

This comic-book-style cookbook on all things dumplings is sure to delight.

Bridget Jones's Diary (25th Anniversary edition):

This hardback reissue of a classic rom-com that's at turns funny, keenly observed, and touching comes with new material from the author.

We Could Not See The Stars:

A wonderful debut speculative fiction by a Malaysian writer is about a young man's search for his origin and identity.

KL Noir:

New in the KL Noir series, this anthology features 20 original stories set in the sometimes seamy, sometimes supernatural underbelly of KL life.

Kinfolk Travel:

With the VTLs opening up, satisfy the travel bug in you with Kinfolk Travel—a road map with stunning images and travel tips from locals for planning trips that foster meaningful connections and authentic experiences!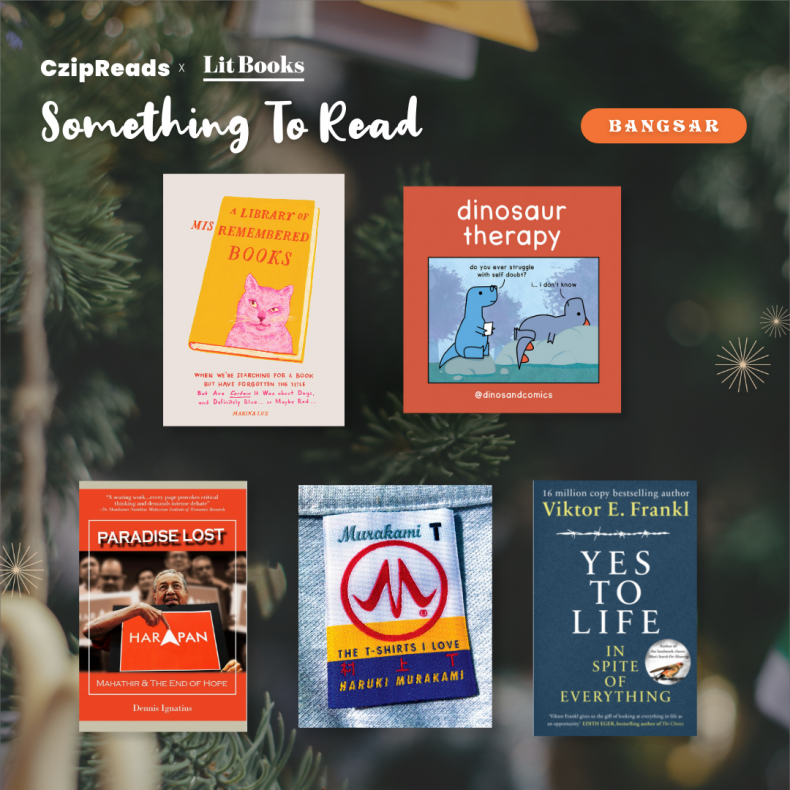 A Library of Misremembered Books (coming soon!): This petite book is a celebration of book love unlike any other—a quirky and humorous gift for bibliophiles that will spark knowing smiles. 

Dinosaur Therapy

(coming soon!)

:

Here's a collection of highly relatable comics for laughs and contemplation.

Paradise Lost:

An intensely provocative read, Paradise Lost takes a critical look at Dr Mahathir's role in Malaysia's political evolution, the role he played in Pakatan Harapan's stunning 2018 electoral victory, and his subsequent betrayal of the coalition that he was entrusted to lead.

Murakami T (coming soon!): A quirky addition to any Murakami fan's bookshelf, the famously reclusive novelist shows us his T-shirts accompanied by short, frank essays translated into English for the first time. An interesting peek into Murakami's multifaced and wonderfully eccentric persona.

Yes to Life in Spite of Everything: This is a profound and timeless ode to life and living by someone who has had to endure unspeakable horrors.
Oh joyous days there's plenty more to read this holiday season!