Tis the season of gifting and here's our Ultimate CzipMas Gift Guide to the rescue if you're still stumped on what to get for your friends and family!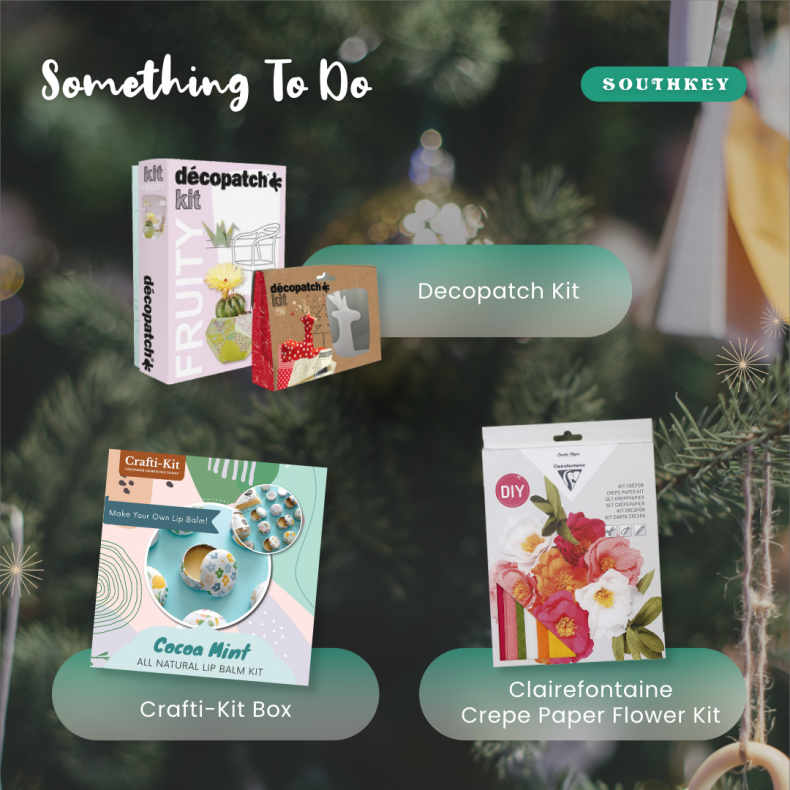 Give the gift of something for your loved ones to do:
A Decopatch kit that comes with everything you need to create your very own Decopatch object! Suitable for adults and kids alike, Decopatch guarantees hours of fun and creativity.
A "Crafti-Kit" box to make your own lip balms, bath bombs, and more! With all the necessities you need in one kit, this Crafti-Kit is here to make things easy, fun, and fool-proof so you'll have successes each time you handcraft something.
Clairefontaine's Crepe Paper Flower kit is the perfect kit for the crafty friend who loves everything pretty. Craft a bouquet of forever blooms with this kit that includes all required materials and a guide.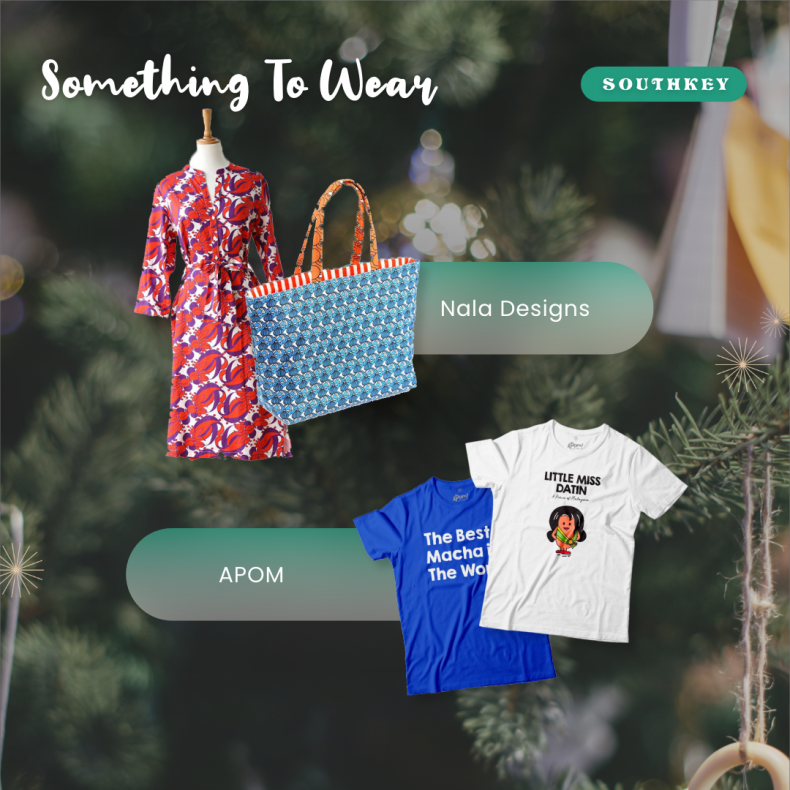 Give the gift of something for your loved ones to "wear":
Nala's range of colourful apparel and bags are inspired by Malaysian culture and icons.
APOM's cheeky spin on local culture is apparent on their T-shirts and bags. Get one for your loved ones and watch them giggle when they see it!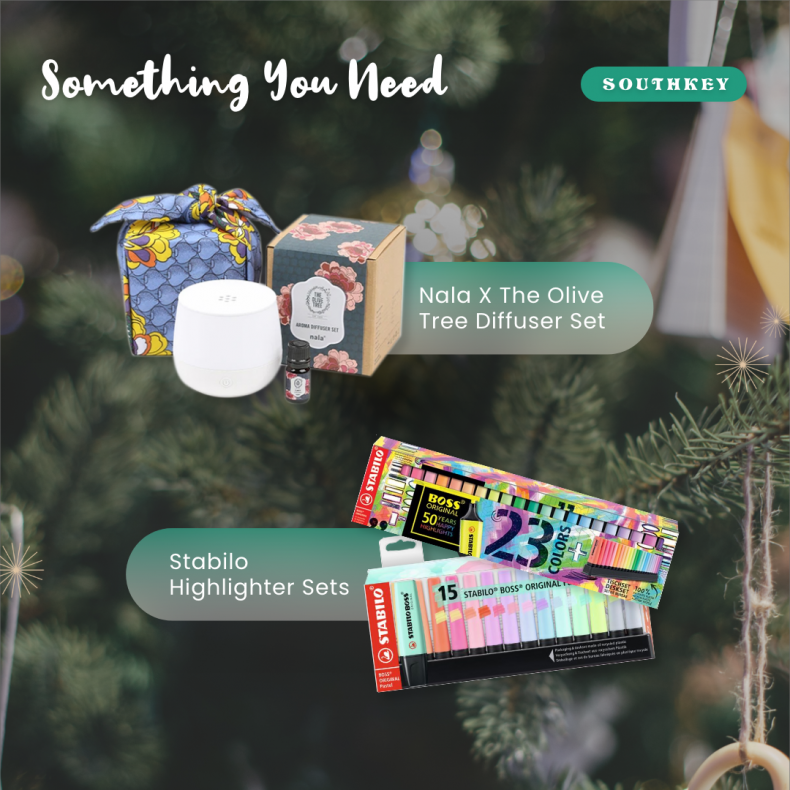 Give the gift of something that your loved ones need:
Create a zen space for your loved ones with a gift of the Nala x The Olive Tree Diffuser set. Wrapped in a beautiful furoshiki designed by Nala Designs, the portable mini USB ultrasonic diffuser fits perfectly on the desk of any office or study room.
Know someone who's obsessed with stationery and highlighters? Stabilo's anniversary desk sets are the perfect choice.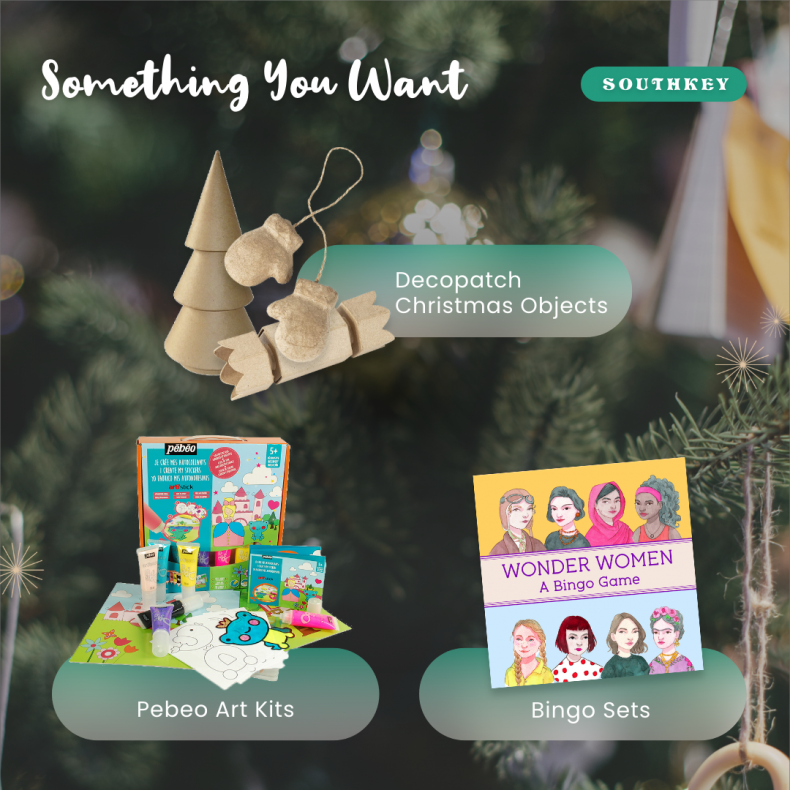 Give the gift of something that your loved ones want:
Pick out some cute Decopatch Christmas Objects for them to decorate and keep for many Christmas-es to come.
Keep the kids entertained during the Christmas holidays with some Pebeo art kits that's sure to bring out their creative!
Make sure their Christmas parties stay fun with Bingo sets in various themes (psst even a Poo themed one that's guaranteed to tickle bellies.)
Find all these gifts at CzipLite Southkey and our Christmas booth at Mid Valley Southkey that includes fun activities and workshops – just for this Christmas season!
Still stumped? Check out our Gift Guide: Books Edition for more pointers!